April was a very hectic month over here at AthemovieZ ( I feel like I need to explain the name; so go check it out); I rightly predicted this by releasing a 'what's hot in April' because I knew that if ever one month would define the last couple of years, it would be April. And, honestly (as I explained in my Endgame review) watching Avengers: Endgame took so much out of me; I was exhausted. So much so, that I am still working on a spoiler review for the film. Because of this, I haven't been able to post predictions or anything that wasn't a review. Originally, I intended to do a prediction post for Endgame – but then I realised if I had, I would've gone in expecting something to happen and that I just didn't want that. But; just because I haven't been doing prediction posts doesn't mean I have been doing nothing. April was still quite a crazy month and it was dominated by Game of Thrones; I reviewed every single Game of Thrones episode from this season (straight after watching may I add – not that I should get any extra credit), as well as reviewing probably the biggest film of my life.
Being half-way through the season; I thought it about time to make some predictions for how the rest of the season will go (plus – you know; I'm a genius). Go check out last season's predictions I made at the time.
1] BRAN IS THE NIGHT KING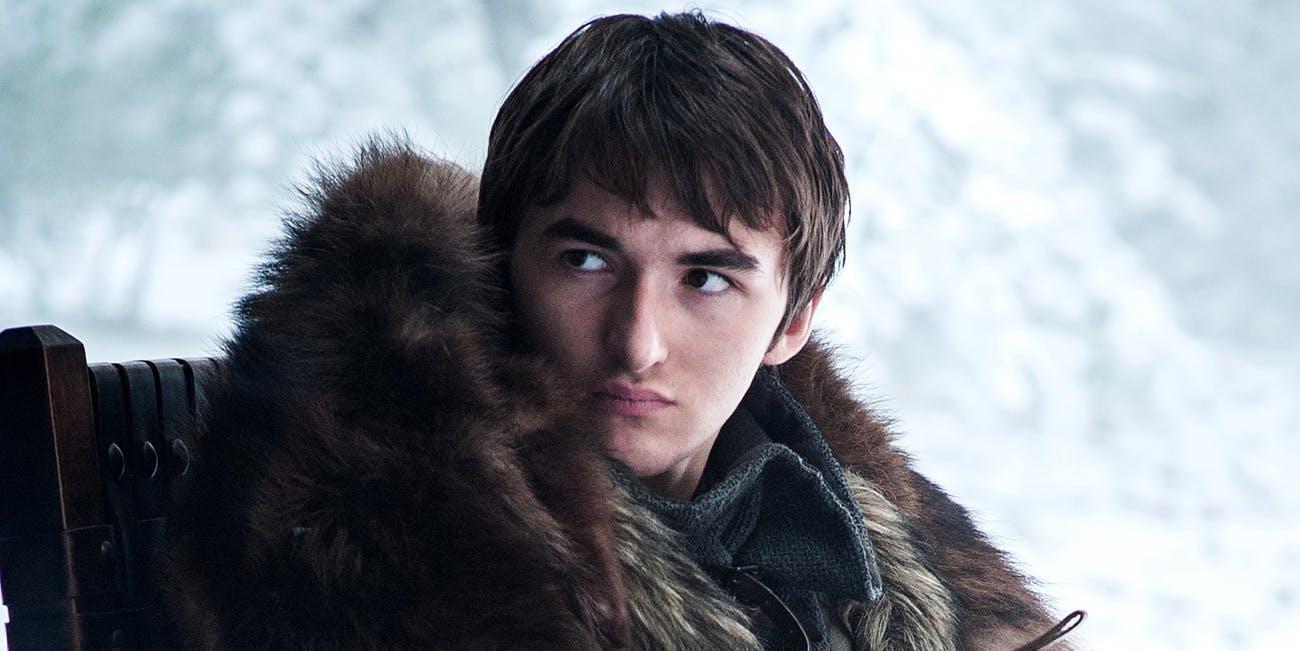 I hear you. You're probably thinking: 'Great! How original!!'. I know, I know this is pretty much everyone else's prediction but I just can't ignore that there must be something more to Bran and the Night King. After the dust settled from Season 8 Episode 3; and as I re-watched it I could see how if this is the end of the Night King; it's a pretty sorry ending if this is indeed the end of the Night King. But; to that I say two things – first, (as I have said multiple times before) due to the nature of season 8 (it being the last season and only six episodes), it is almost guaranteed to leave the audience disappointed in some characters' fates. But; I looked past that for my episode 3 review because I know that this cannot be the ending for the White Walkers. And thus; I think there has to be one more twist in this tale; it is too convenient and lacklustre for the entire story that has been building for the last eight seasons to finish without us really seeing anything. 
Plus; after seeing another very popular fan theory come to light ('Arya kills the Night King') – I know that it wouldn't be too much of a stretch to see Bran turning into the Night King or to see one last shock regarding the two of them play out right in front of our eyes. Because; who knows? Maybe The Night King entered Bran just before he died….
Nevertheless, even if that is wrong:
2] THE NIGHT KING'S STORY IS NOT FINISHED
Like I said in my first prediction, even though I liked The Long Night (and I stand by that) I completely understood how underwhelming it could seem (unfortunately I think this is due to the nature of the show and how it would always seem if you were only given one last episode to complete the entire story; but that's for another post). I understand there is a lot of disappointment in the lack of 'finesse' in the Night King's demise, and that is why even if Bran isn't the Night King, GoT has to show us what they came from. This of course, can lead nicely into the multiple prequels HBO has planned. After all; we never really got to see the Night King do much, but hype us for eight seasons. But, I'm still backing that Bran will be the Night King.
3] DAENERYS WILL TAKE THE THRONE BUT NOT FOR LONG.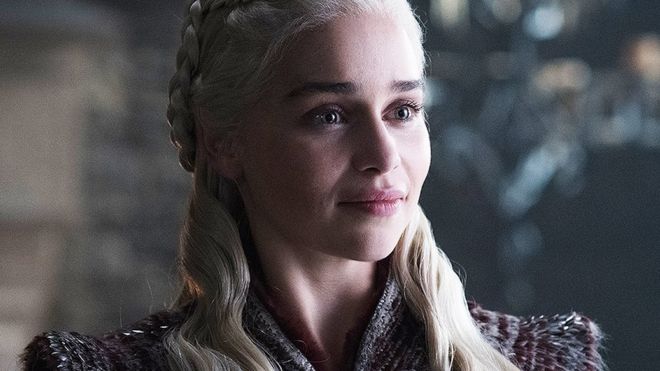 Because there are only three episodes left; and especially considering the pace at which the first two episodes went, and at what pace I'm guessing the fourth episode will go at; I sincerely doubt this will happen. Yes; I even think #4 is more likely that this prediction but this prediction is something I have thought would happen for a long time now and I had to put it in
I expect Daenerys to be sitting on the Iron Throne by the end of episode five; Emilia Clarke has been teasing that 'episode five is bigger that the Battle of Winterfell'. Where does that leave the sixth episode? I suspect to see her fulfil her father's legacy and become the Mad King. We have already seen her change as a character and I suspect this will continue now she's lost so much and her character will continue to change. Jorah (the only person by her side throughout it all) has died, her relationship with Jon is strained at best, (at prediction #6 I suspect) Tyrion will leave her and her trusty Missandei has promised to leave with Grey Worm once it is all said and done. Leaving her with not that many allies who are loyal to her when she does take the throne.
However; I'm not quite sure where this leaves Cersei Lannister because I expect her to remain in the show until the very last episode as she has some very important story-lines herself. So, I wouldn't be that surprised if they make Cersei the mad queen – a direction it seems to have already gone – this ties nicely into #8.
4] LITTLEFINGER IS STILL ALIVE.
Please be true. Please be true. Please. Please. Please. Please be true.
5] SAMWELL WILL WRITE THE GAME OF THRONES
Similar to how I said the only prediction I didn't think would be right was Daenerys becoming the Mad Queen, I would say I'm most confident with this prediction. It seems destined that Samwell Tarly will write the Game of Thrones; living through so much; and this all stems from his stint in the Citadel where he and Archmaester Ebrose talk about writing history.
6] VARYS WILL STILL HAVE A BIG ROLE TO PLAY. AND SER DAVOS WILL FIND HIMSELF RIGHT ALONGSIDE HIM

If my worst nightmare does come true and Littlefinger is indeed dead (but he's not – there is still hope! OK?!?), then I would be quite disappointed if Varys doesn't have a larger role to play in these last few episodes. I expect that, whoever sits on the Iron Throne by the end of the season has Varys on their council (along with Ser Davos) and he could have a big role left to play when he decides who to support in their bid for the Iron Throne. This can be tied nicely into #4: Varys sees what Daenerys has become and can't support her anymore, putting his support behind someone else (Gendry?!?); Varys has always said he will do whatever is the best for Westeros – and the Mad Queen would not be.
7] A RETURN FOR EDDARD STARK
I would say this prediction is my most outrageous – but trust me it's not (#10). I'm basing this of nothing but pure fan service and a fitting end to the show plus (I mean) Bran's powers (which have to be useful for something – right?) are a perfect way to tie Ned back into this show if need be.
8] TYRION WILL TURN ON DAENERYS
We are coming up to the final few predictions and this is when it heats up. I felt compelled to add a Tyrion prediction, maybe him dying? Or; him taking the throne(?)or even him being a Targaryen? But; those fan theories are very popular and I wanted to make predictions that are mine plus Tyrion being a Targaryen has been around for years and I don't feel like that is a very authentic prediction for someone who has only watched the show. Instead, I expect Tyrion to turn on Daenerys (not sure if you noticed but alot of the predictions depend on #3 coming to fruition), and throw his support behind someone else, the real question is who will he support instead? The Long Night sets up Tyrion and Sansa, and that is a relationship heavily involved in all three of these next predictions.
9] JAIME/ARYA WILL KILL CERSEI AND JAIME WILL DIE IN BRIENNE'S ARMS. MEANING TYRION WILL BE THE LAST SURVIVING LANNISTER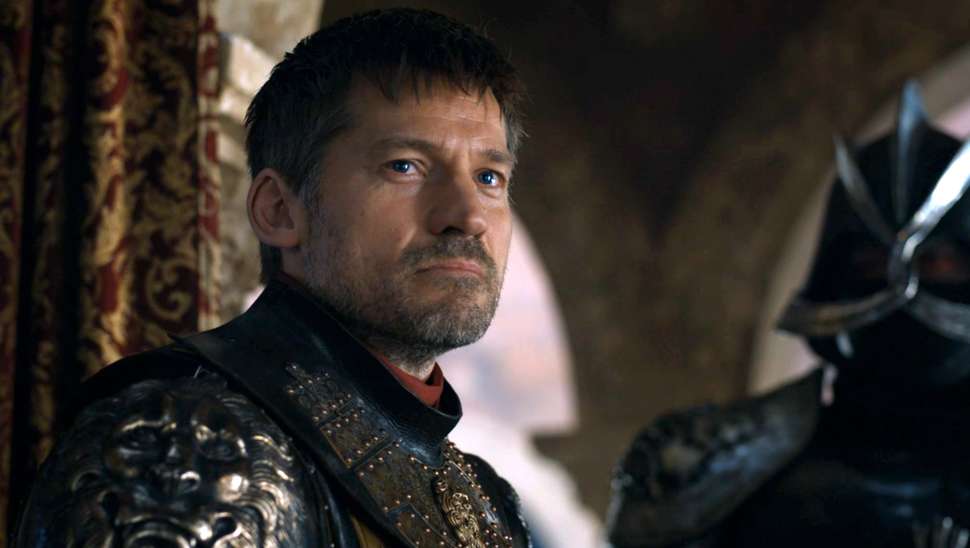 Whoah! I know that is quite a lengthy prediction but like I said at #8; things are heating up. When it comes to Jaime, I honestly don't know what to expect – I can see it playing out a couple of different ways. But, the one thing I think is destined is Jaime will die and he dies in the arms of one he loves – Brienne. If Cersei is truly the Mad Queen, it would be poetic for Jaimie to be the one to kill her, and it seems like that is what it has to be. I am not sure if he could bring himself to do this because she is pregnant, meaning it could be Arya who kills Cersei and completes her list. After all; the prophecy said Cersei would have three children, not four. (I do know about Valonqar, but I didn't want to include that in my reason why).
As for Tyrion being the last Lannister surviving, this is because of just how badly he was treated by his father – Tywin. Out of all his children; the one he was most ashamed of is the one that continues his legacy.
10] GENDRY WILL TAKE THE IRON THRONE AS ARYA QUEEN. OR SANSA TAKES IT WITH TYRION AS KING.
I always find it quite boring to make predictions that everyone else seems to be saying, I want to be unique and this is that. I really wanted to put Sansa here – I wanted to say Sansa would take the throne with Tyrion as King. And as I wrote #8, I found my words convincing me Sansa will take the throne. But I have to go with my heart (and I can't just put every prediction down!). Ever since Gendry was rowing, I hoped he would be the one to take the throne; after all it is his birthright. Episode 3 reduced the chance of this happening because it seems Arya was destined to be a fighter and after #9; I think Arya's story would be complete and it wouldn't involve the Iron Throne. But' boy'o'boy, I hope Gendry takes the throne.
OR
10] JON SNOW IS ENDGAME
Am I really going to do this, am I really going to name the most obvious choice? Hell yeah! Just to clarify – I really don't want this to happen; I am just not confident enough to rule this out. Jon Snow ties everything together, it seems that he has been built up from the very start to bring the seven kingdoms together, he's a Targaryen and a Stark. Plus; the shock could be that there is no shock. Episode 3 only adds fuel to this fire because of how Arya's reveal was, not only, not that shocking but also extremely convenient for the show. Jon being the leader will solve all the problems the show has created and doesn't have time to answer to a satisfactory standard whilst still managing to shock the fans because every-one is expecting one final twist.
*11] Jon sits on the throne. Takes of the face and it's Littlefinger!!*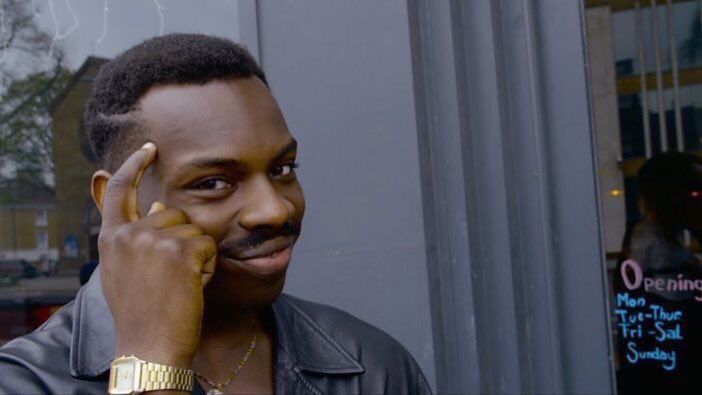 That's that for my Game of Thrones predictions, I tried to be a little more bold with my predictions and hope that it doesn't completely backfire on me; I could've added 'Cleganebowl' but thought it was best to make only ten predictions.
Thanks.
Adam Zenasni