It has been a week since the release of Shadow and Bone on NETFLIX, and I am once again uploading a review a week late. The truth is, I wasn't sure if I was going to give Shadow & Bone the time of day, I already had (and still have) so much on my plate, and the idea of watching a new show that many were holding to the standard of Game of Thrones just didn't seem like a priority – especially not for season 1👀.
But, Game of Thrones did really really well for this blog….. and The Witcher did really really really well for this blog, so I knew I really should watch it. But, the days came and by the time I found some free time, it was Wednesday. Nevertheless, I decided to put it on and well…… here I am writing this review
It is almost definitely naivety on my behalf, and somewhat having had opinion online sway my judgment, because when I came to press play on the first episode I half expected a mix between The Witcher and Game of Thrones. And, in someway – with certain aspects of the show we do get that… but this show is based of a series of Young Adult novels and that is really what it is.
Now, hopefully I still have your attention, because you find out just as I did, this show is actually pretty good. The story is strong, the world building great, the fantasy element is something I am a sucker for, and even the reveals shocked me – and I don't get shocked easily. The characters (some more than others) are interesting and most remarkably, the show is such an easy watch that continuously left me wanting to see more.
The story is split over two different set of characters, with a third sometimes popping in, (and whilst we will come to the criticism of the show) by doing this the show constantly feels fresh as it cuts away from one story to show another. And, my enjoyment of the show was definitely helped by the fact I knew nothing about it going in. So, the show 'blew my socks off', similar to what happened with Cobra Kai
Although it is a season with eight episodes and roughly fifty minutes each, the episodes flew by, and before I knew it I had finished the season! I may just be a sucker for a fantasy (as I say in my Witcher review), but I love the story, the magic, the character dynamics, the world-building and seeing all these storylines intertwine one at a time.
The world-building is incredible as we are introduced to so many elements that give the show so much, and give the opportunity of taking these characters into different directions. The Fold, the Grisha, the Drüskelle, the other nations, the different levels of army, all these elements are successfully introduced and just thinking of the complex relationships between them all and where they can go is such a delight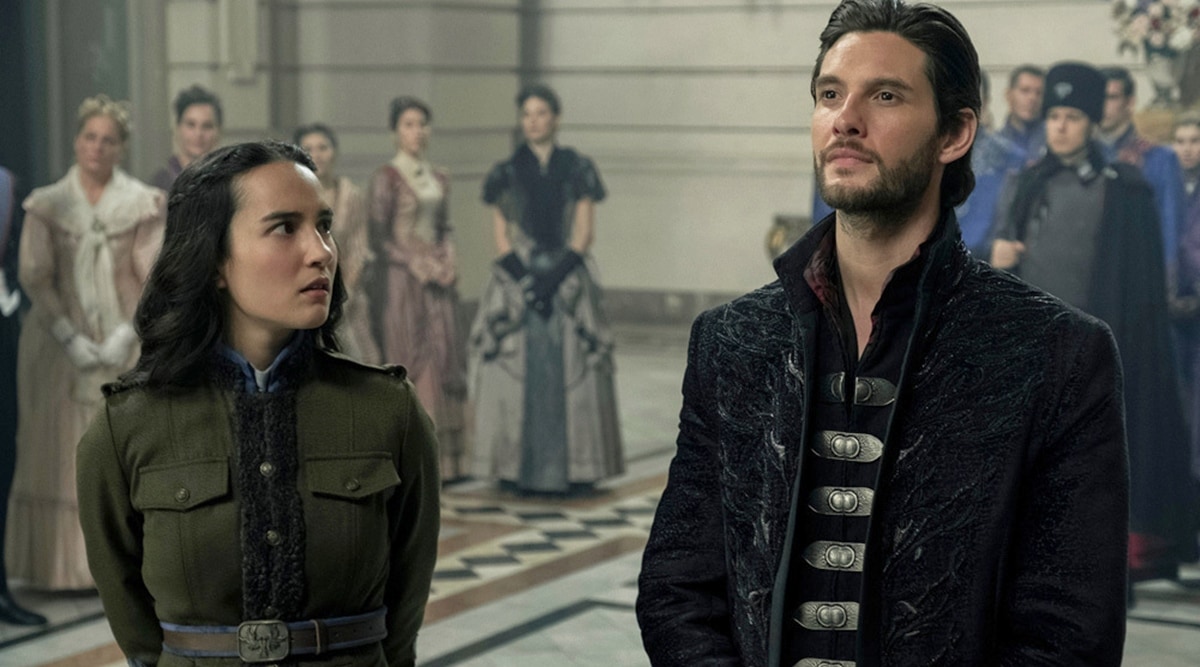 There are two main characters of the show, Alina and Mal. Their relationship is essentially the heart of the show…….. and I could not care less about it. Remember, when I told you these were a series of Young Adult novels? This is when that becomes relevant as these two characters "need" each other constantly.
I didn't particularly like Alina as a character and found anytime she purposely disobeyed instructions infuriating as hell (and trust me, I never thought I would feel or say that. But, there was a time where a character tells her to take a left and she takes a right – FOR LITERALLY NO REASON!). But, the show manages to balance the characters well and that is why this show is so great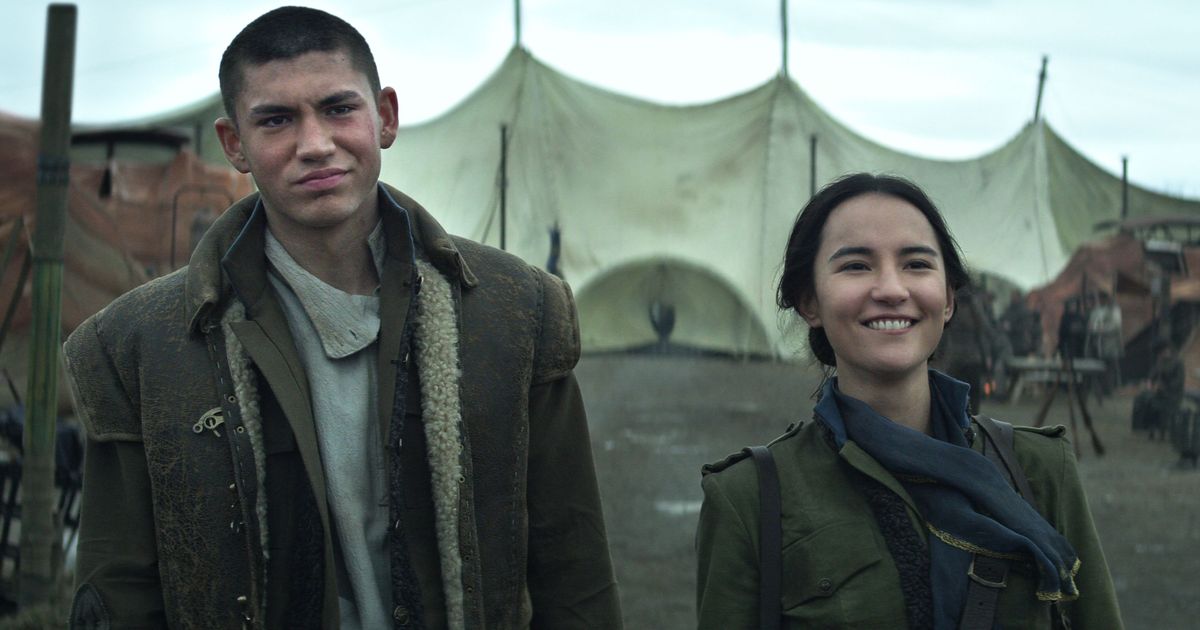 By having two stories play out side by side, the series is almost split into two stories, And, the show is perfect in predicting my feelings as they cut away from Alina just before I start to feel annoyed by her, and give me Kaz Brekker and his crew. Making me forget about Alina, until I have seen what feels like a lot of Kaz and his crew, and gives me back Alina. To which, I accept her storyline with a smile as just like the saying goes: "absence makes the heart grow fonder", and I want to see some magic!
There is another main character; General Kirigan played by Ben Barnes (an actor I have loved since Narnia), a character I really enjoyed and hope to see more of! There is also the 'third side' of the show I alluded to earlier- Nina Zenik and Matthias, something I really enjoyed as the show puts in a more grounded storyline.
Kaz and his crew are incredibly strong, and I love what we get with them. Kaz is such an interesting character and the nature of their story is exhilarating to watch, I also love Jesper who adds some well needed comedy to the show, and Inej who is such a breath of fresh air and her character and her faith, give the audience an insight into the world and these people, adding weight to the Grisha, Alina and General Kirigan
Alina at times is a good character, and Mal is really good at times as well, I really enjoyed his hunt in the snow, but again I find their entire relationship…. not the worst but on the other hand not the best. As I understand this storyline is not meant for me! I am not meant to care about their 'love', because I am not their demographic and I'm fine with it
However, I really do appreciate Alina's and Mal's character, and how they are able to play their feelings of each other. I like the fact they are opposites of each other in every sense of the word, Mal is human – has nothing special about him yet would be willing to die for Alina. And, Alina had to learn to move on from Mal in order to thrive, yet Mal did everything to get to her. And, I think moving forward season 1 has built such a strong, good foundation for this dynamic to thrive on.
Thanks for reading, Shadow and Bone is a good show. And, dare I say it I am looking forward to the second season.
AZ