Wandavision has been on a roll in recent times- rightly becoming the talk of the town, and the show you can't miss, bringing that MCU magic to streaming, something many people questioned it had the ability to do. Even though I took a break from reviewing last week's All-New Halloween Spooktacular!, I was still hooked and episode 7 picks up with Wanda is disarray after nearly losing it all once again.
As every episode is set on an era of sitcoms, being young – the only eras I was looking forward to seeing where the late 2000s and early 2010s. And episode 7 – "Breaking The Fourth World" takes inspiration from the only sitcoms I watched – Modern Family and The Office. And, it does so (once again) so brilliantly, furthermore, by having Darcy within the hex, it allows the show to have different storylines with more comedic actors in the episode. Vision and Darcy, and Agnes and Wanda.
So, as is pretty much guaranteed for the rest of the series, I loved the episode, although I don't think it was as great as the ones that preceded it, it was still amazing and I loved the integration of it all, from the comedic style and the sitcom elements to the more dramatic moments and the way the show shifts between them all (I explain more about this in my earlier reviews). I loved the character developments for Vision and Wanda via their interviews, Vision understanding Wanda needs him and Wanda struggling to keep it all together.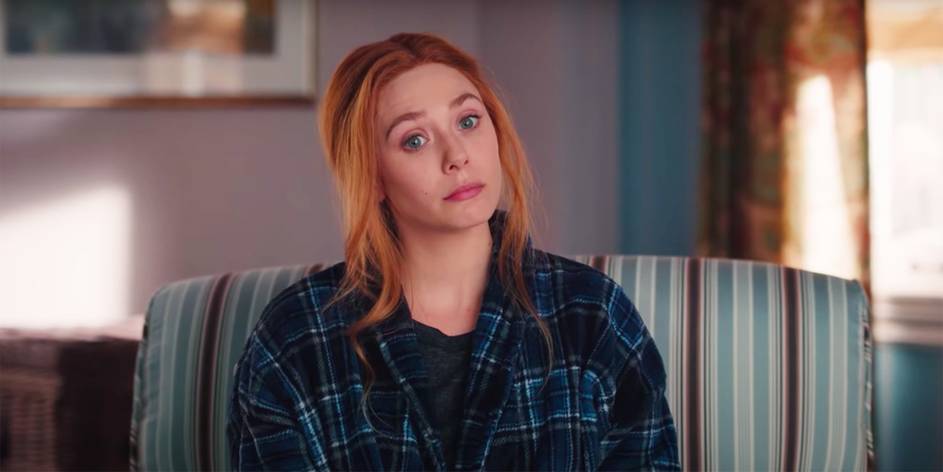 This is the first episode where all the characters get their time to shine, Darcy gets some needed development, Monica has an incredibly strong story, clearly showing how important she will be to the MCU moving forward, and the show manages to shine a light on them all without taking any attention away from the stars of the show Wanda and Vision – like what an episode 4 did, for example.
Monica has a really good, strong arc, and they are able to deliver her arc in such a way that makes me want to see more of what she can do. Something, I was unsure the show would be able to pull off just due to the nature of her story, and how wild it was to me that she would be getting powers. Darcy also thrives off of Vision, and allows the episode – from the sitcom style to have more elements and create more chaos like Wanda stopping Vision from coming home
Furthermore, Vision goes from strength to strength as we get to see Paul Bettany deliver another incredible performance as he comes to terms with what's happening whilst getting to shine in the interviews bring his a-game and come to the realisation that even he, doesn't know why he's not with Wanda. Also, I really like how they clearly state that this is a different Vision, and that's why he isn't so robotic and that allows Paul Bettany to portray him so freely.
And, this is what Wandavision does so well, there are so many comedic actors in the show they can transition from style to style seamlessly. Case and point, Kathryn Hahn as Agnes (more on her later), delivers the best line of the show as she proclaims she did once bite a kid.
But, it would be amiss to not mention the star of the show, Wanda. The audience see a different side to Wanda in this episode, as she struggles after nearly losing it all again and things she can't control keep happening, and at the start of the episode, she very much carries the episode as she is really the only one that is delivering the comedy of the episode. Whilst at the end of the episode, it is her who is delivering the powerful moments and the big reveals.
Whilst, this is a spoiler-free review, I simply must talk spoilers now. There is a big twist, one that I had already known was coming. But, was impressed in how they revealed it to us, with a really cool montage that showed Agnes or Agatha being behind everything that's going on. Plus, there is a post-credit scene that answered a question I had – where's Pietro?
Thanks for reading, can't wait for next week. Ciao.
AZ