Premiering during Sundance, one film that caught the attention of many was a film by the name of Palm Springs. Starring Andy Samberg, Cristin Milioti and J.K. Simmons, Palm Springs was raved about by critics, and was set to premiere mid-July on Hulu.
Palm Springs, while is 'another take on Groundhog Day', mixes in comedy and romance as our protagonist Niles (played by Andy Samberg), is a care-free, fate-accepting character that has decided to make the best of his worst situation. Until, he unknowingly drags Sarah into his world (Cristin Milioti) and gets a new outlook on life through a charming romance.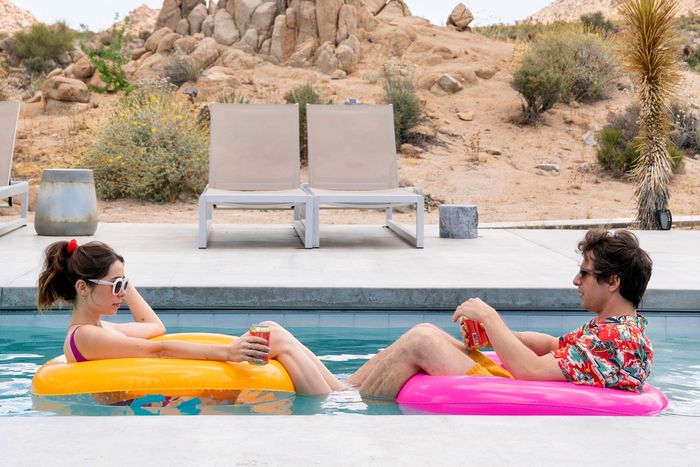 Niles decides, although life is repeating, he should still live his life. And decides to accept this ever-lasting hell with a care-free attitude, which creates a fun, comedic and feel-good element to the film. Whilst, where Sarah has always been told she is care-free, believes no-one will ever accept her due to what she has done.
Going into Palm Springs, I had no idea what to expect, but the story is so fresh and freeing, that my biggest complaint is that the film was not a half-hour longer, so we could explore these characters in more depth. This, in a genre that has been exhausted, manages to direct the narrative into a different level of thinking.
Whilst, the comedy is brilliant, and it was a surprise just how much I liked this film. The romance and dynamic between Niles and Sarah, and the addition of Roy (J.K Simmons) gives the film more weight, counter-acting the already established bleakness of the situation these characters are in.
Andy Samberg excels as Niles, and Cristin Milioti delivers the emotional weight of the film, as her character Sarah, is not a good person which is perfect as Niles has decided to live his life without caring. J.K Simmons adds a level of silliness that is well justified and brings excitement to every scene
I really enjoyed Palm Springs, it was such a freeing, fresh film that combined comedy and romance with great performances and makes me excited for what other Lonely Island Productions there may be.
AZ