Well, 2018 is basically over – sure there is one month left but thinking about how quickly November went, don't kid yourself, it will feel like tomorrow is January. And that gets me excited,. But because it means there are going to be a heck of a load new films to be released. As you are most likely aware, the box office and movie market is becoming more and more lucrative to people, which means more money, which means more films. So here is a list of the top 16 you simply must watch in the cinema, I am very good at making predictions and you can check out my 2017 list here.
A lot more films are coming out next year. Let me explain what this is, there will be four posts. I'm predicting the biggest hits, there will be one of the flops, one that is about films on the edge and films I think will surprise a few.
1] GLASS
Director: M. Night Shyamalan
Release Date: January 18th
Starring: James McAvoy, Bruce Willis, Samuel L. Jackson, Anna Taylor-Joy and Sarah Paulson
After the surprise hit in Split and the return to form from M.Night Shyamalan; Glass has everything going for it. Not only is it a direct sequel to a good film that recovered a failing director's career but it is also the start of a potential expanded universe and a sequel fans have craved for a long time from a film many people see as a lost-treasure. Nevertheless, M. Night Shyamalan's first direct sequel and hopefully it , but I think it will be good carrying on the good work from Split and delivering some fan service for the fans from the original. Plus, this sequel has a stacked cast and could also be a return for Bruce Willis.
2] THE LEGO MOVIE 2: THE SECOND PART
Director: Mike Mitchell
Release Date: February 8th
Starring: Chris Pratt, Elizabeth Banks, Will Arnett, Tiffany Haddish, Charlie Day, Alision Brie, Channing Tatum, Jonah Hill, Nick Offerman and Margot Robbie.
Might not exactly be a highlight for next year or even one of the important animated films of next year, but it must be on the list simply because of the freshness it will bring. Even though, the Lego Movie spin-off Ninjago felt anything but, all the trailers thus far have made it seem as though the Lego Movie has re-captured the magic of the first. Plus, the trailers look great and it seems as though there is an actual story instead of just a forced sequel and it should be great even if the original directors aren't returning.
3] CAPTAIN MARVEL
Director: Anna Boden & Ryan Fleck
Release Date: March 8th
Starring: Brie Larson. Samuel L. Jackson, Ben Menedelsohn, Gemma Chan, Clark Gregg and Jude Law
Our first look at a very important character (no less) moving forward in the Marvel Cinematic Universe. Captain Marvel will mark the first solo female movie from Marvel and will no doubt smash it out of the park – showing us the origin of someone who is the strongest character in the Marvel Cinematic Universe. Plus, the story the film is adapting is a natural fit and will allow a lot of room for the film to work, and the addition of Samuel L. Jackson in a different time period will mean the film will fill in some holes with have with the history of MCU.
4] DUMBO
Director: Tim Burton
Release Date: March 29th
Starring: Colin Farrell, Michael Keaton, Danny DeVito, Alan Arking and Eva Green.
These live-action Disney remakes are a sure winner, and even though I don't think Dumbo will make as big an impact as – say; Jungle Book or Beauty & the Beast and with The Lion King and Aladdin following later on in the year. Dumbo will no doubt be a box-office success and with a stellar cast and an experienced director with a big budget will be a visual spectacle and one to watch from 2019.
5] SHAZAM!
Director: David F. Sandberg
Release Date: April 5th
Starring: Zachary Levi, Asher Angel, Mark Strong, Jack Dylan Grazer and Djimon Hounsou
Superhero fatigue? Not only will Shazam hit theatres weeks after Captain Marvel, it also falls weeks before the Avengers sequel. Nevertheless, there is an appetite for fresh films from DC, and they do it well – Aquaman looks good and will do well, so I think audiences will give this a chance, especially with how great the first trailer was really showing that it is a different film. The only down-hill for Shazam is there needs to be more promotion for it, I haven't really seen much since the first trailer.
6] UNTITLED AVENGERS SEQUEL
Director: Anthony Russo & Joe Russo
Release Date: May 3rd
Starring: Robert Downey Jr, Chris Hemsworth, Mark Ruffalo, Chirs Evans, Scalett Johansson, Jeremy Renner, Josh Brolin, Letitia Wright, Karen Gillain, Don Cheadle, Paul Rudd and Brie Larson.
Even, as of the day writing this, we still don't know the name and haven't got anything from it, this is the only pic that is available from the film, so I'm sorry in advance. I hope to look at this in the future and remember how deprived we were. But, yeah – I expect it to be OK, maybe make enough money to be considered a success.
UPDATE: apparently the trailer will be released on Wednesday Friday after months of waiting
7] ALADDIN
Director: Guy Ritchie
Release Date: May 24th
Starring: Will Smith, Mena Massoud, Marwan Kenxari and Naomi Scott
As I said before-hand Disney live-action films will always succeed and be good. And, Disney live-action films aren't exactly much different from the original animated film, and with that logic I would happily re-watch it again. My only problem with this film is Guy Ritchie. Regardless, of what you think of Disney remakes it will make money, but I would say it isn't set in stone, especially with the controversy surrounding it, and the big shoes Will Smith will have to fill replacing Robin Williams.
8] DARK PHOENIX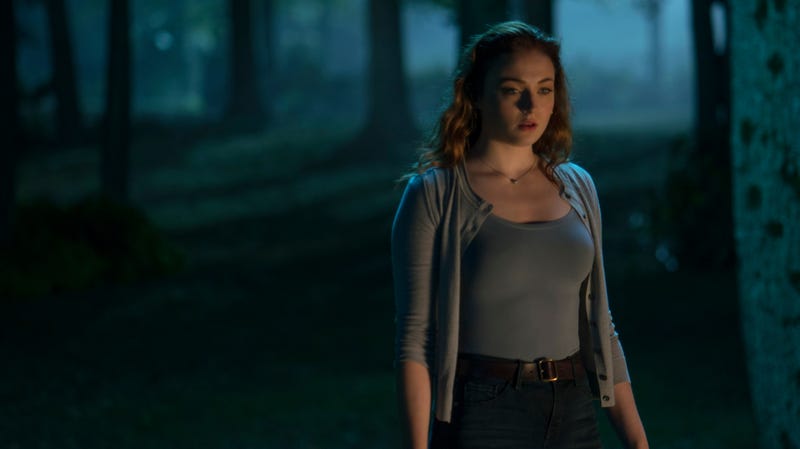 Director: Simon Kinberg
Release Date: June 7th
Starring: James McAvoy, Michael Fassbender, Jennifer Lawrence, Nicholas Hoult, Sophie Turner, Evan Peters and Jessica Chastain.
Dark Phoenix not called X-Men: Dark Phoenix, similar to how Logan and New Mutants have no direct name connection to the X-Men is a film that really doesn't have anything riding on it anymore and I chose to go for Dark Phoenix over Godzilla. After the acquisition of Fox by Disney, if this film does really well, who knows what will happen, after all; Jennifer Lawrence, James McAvoy and Michael Fassbender were all doubts to return to begin with. And, if the film flops, well everyone wants the saga in the MCU anyway. But, this will no doubt sell, it is X-Men and I it coming out in a weekend with no real opposition before it and with it, it will bring in the money and be one to watch from next year, even if the scripts didn't receive the best of reception when it was leaked.
9] MIB
Director: F. Gary Gray
Release Date: June 14th
Starring: Chris Hemsworth, Tessa Thompson, Liam Neeson, Kumail Nanjiani. Rebecca Ferguson and Emma Thompson
I didn't think it would be a hit when it was released and had it pegged for a surprise failure. But, after more details about the film got released and the cast announced seems fun, the director of the film is experienced and the trailers will no doubt be good, with some easter eggs in the film to the original. And, similar to the way Dark Phoenix isn't exactly pegged to smash it out of the park, MIB being released the week after will be able to gain from the box office the dents Dark Phoenix will lost. So I don't think it will be a worry if MIB does well.
10] TOY STORY 4
Director: Josh Cooley
Release Date: June 21st
Starring: Tom Hanks, Tim Allen, Joan Cusack, Wallace Shawn, John Ratzenberger, Bonnie Hunt, Tony Hale with Keegan-Michael Key and Jordan Peele.
Ultimately, June will be a very busy month, and Disney is the one that will come out on top. Toy Story 4 is almost definitely going to be among the few you must watch next year, from even Tom Hanks and Tim Allen both stating they couldn't film their final scenes with dry eyes. After the amazing Toy Story 3, I hoped that their wouldn't be a fourth, after it had seemed like it had come to a natural end, but every synopsis I am reading about it makes it seem like the next Toy Story will amazing.
11] SPIDER-MAN: FAR FROM HOME
Director: Jon Watts
Release Date: July 5th
Starring: Tom Holland, Michael Keaton, Jon Favreau, Zendaya, Jake Gyllenhall, Cobie Smulders and Samuel L. Jackson.
Spider-Man Far From Home is in a very precarious postilion, after all at the moment of writing he is nothing but dust. And, although we all know all those dusted heroes will return, it is an enigma as to how Marvel will market this movie. We all know Kevin Feige said it will pick up straight after Avengers 4, but how are they going to market a movie that comes out three months after the fourth Avengers movie. Apparently, the trailer for Spider-Man Homecoming will be released on Friday Saturday, so how are they going to show Spider-Man alive and then still make it a mystery as to whether he will return or not. Marvel have to market the movie somehow, but it doesn't seem like they can do that without a trade-off. Also, I don't think it will do as well as well as the first, just because the second Spider-Man films never seem to do as well as the first and because of how close it will be released to Avengers, similar to Ant-Man and the Wasp.
12] THE LION KING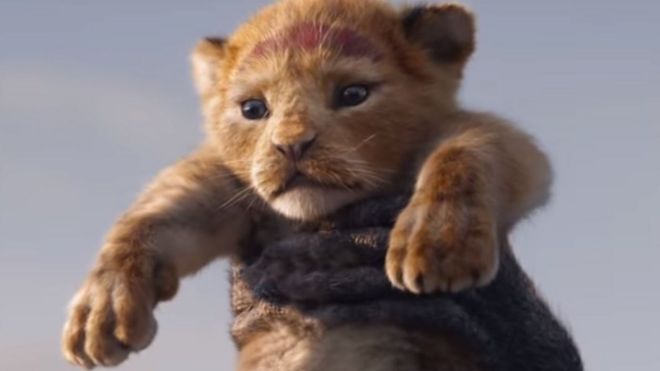 Director: Jon Favreau
Release Date: July 19th
Starring: Donald Glover, Seth Rogen, Chiwetel Ejiofor, Billy Eichner, John Oliver, Keegan-Micheal Key, Beyonce Knowles-Carter and James Earl Jones.
Jon Favreau will no doubt rule July, and the Lion King is a film that doesn't even need speech for me to go and watch. An explanation isn't even needed, nor is a doubt. Lion King is one of my favourite films, and is one of four being released that defined my childhood. And, in a weird way; I find comfort that they won't change anything in this film and just leave it as it is
13] HOBBS & SHAW
Director: David Leitch
Release Date: August 2nd
Starring: Dwayne Johnson, Jason Statham,Vanessa Kirby, Elza Gonzalez with Idris Elba.
The spin-off that caused so much fracas between the two leading men in the Fast and Furious franchise, and brought so much drama to the eighth film. Hobbs & Shaw is coming in August, and it will still definitely be a highlight, not only is Dwayne Johnson in it but Jason Statham who alone is an action star I would want to go and watch, plus the addition of a strong cast; like Idris Elba as the villain and a fantastic director in David Leitch, who was fantastic in the John Wick films and gave Deadpool 2 some great action scenes. The only problem with the film is that it will be going up against New Mutants, I still give the edge to Hobbs & Shaw so I assume New Mutants will almost definitely move to at the very least the week before.
14] IT: CHAPTER TWO

Director: Andy Muschietti
Release Date: September 6th
Starring: James McAvoy, Jessica Chastain, Jay Ryan, Bill Hader, Jaeden Lieberher, Finn Wolfhard and Bill Skarsgard.
First of two clown films coming at you. It: Chapter Two is going to hundred percent to be a hit just like the first, not only is the clown returning, but they have promised the same young cast will return and there will be scenes integrated in the film. But, the real coup for the film here is the A-Class talent they have been able to bring in as the older characters, like James McAvoy and Jessica Chastain. So, I think It: Chapter Two will be a hit, and it will be a good film as they have managed a good cast, a good director and promised it will still be similar to the first.
15] JOKER
Director: Todd Phillips
Release Date: October 4th
Starring: Joaquin Phoenix, Robert De Niro, Zazie Beetz, Bill Camp, Frances Conroy, Brett Cullen.
I'm definitely interested in this film, and think it will be a refreshing take on the character we have seen so many times. Telling us a story from the other side, by letting us see the Joker grow and turn into Batman's arch-nemesis. But, I do have so may questions about the film, will it show us the character from young to his end against Batman? Will it show us all off his encounters against Batman, or will it just focus on his first. Will it even have Batman as Batman or will it just have him as a child, as their origins are strongly linked. Just because of how much interests I have in this film, this is one that is a must-watch for next year.
16] TERMINATOR 6
Director: Tim Miller
Release Date: November 1st
Starring: Linda Hamilton, Mackenzie Davis, Gabriel Luna, Natalia Reyes and Arnold Schwarzenegger.
Listen, I did some thinking and currently there is no film scheduled for Halloween. And Terminator 6 is released straight after Halloween with no real competition before or after it. If it has good reviews and good word of mouth and a good advertising campaign, all of which I think it will have – because I trust Tim Miller as a director. Then, it must be  looking at a big opening weekend, and I think will be one of the biggest hits. Plus, the week after sees the release of Sonic the Hedgehog, not a film that will do that much damage, and the new Kingsman film which doesn't exactly have any momentum currently, after an iffy Kingsman sequel last year. So, I am backing Terminator 6, to only fix the franchise but also finally get it back on track, because if it doesn't I don't see a way back for this franchise.
17] FROZEN 2
Director: Chris Buck & Jennifer Lee
Release Date: November 22nd
Starring: Kristen Bell, Idina Menzel, Josh Gad, Jonatahn Groff, Evan Rachel Wood, Sterling K. Brown.
It's like I picked the worst day to release this post because of all the rumours circulating that not only will we get our first look at the Avengers sequel on someday but we will apparently be getting our first look at the Star Wars triquel and the Frozen sequel this month as Disney plays all its cards. I don't exactly know what the Frozen sequel will be about but considering the first was and still is such a hit, it isn't even worth explaining how the second Frozen film will be one to watch from next year and they have managed to add some good cast members to the film in Evan Rachel Wood and Sterling K. Brown.
18] UNTITLED JUMANJI SEQUEL.
Director: Jake Kasdan
Release Date: December 13th
Starring: Dwayne Johnson, Kevin Hart, Karen Gillan, Jack Black and Darin Ferraro
Well, I had the first (or second) Jumanji film pegged to be a failure, after all it was going up against Star Wars: The Last Jedi but it managed to get a good amount of money and it turned out to be not a bad film. So, it is never better to strike when the iron is hot, and the untitled Jumanji sequel is doing just that and I think that it could once again be a good film and one to watch from next year,
19] STAR WARS EPISODE IX
Director: J. J. Abrams
Release Date: December 20th
Starring: Daisy Ridley, John Boyega, Adam Driver, Oscar Issac, Lupita Nyong'o, Domhnall Gleeson, Kelly Marie Tran, Mark Hamill. Billy Dee Williams and Carrie Fisher.
It's Star Wars, it got the original director J. J. Abrams back in it, and it is the last of the trilogy. Whether that will mean anything, I'm not sure about after all the it doesn't seem like there is a plan for this sequel trilogy (but that is all for another post). Star Wars sells, and I mean at the very least somebody will like it, whether it is the few or the many, the fans or the critics I'm not sure, but ultimately it'll be fine and it is a film that is going to smash next year.
Well, 2019 will be a great year for films
AZ