Yep! Another Marvel Cinematic Universe post, this time I am just going to give my two cents on which out of all the villains is the best. This is a sort of warm-up for the main event which will be coming out on Friday. That is when I will post a list of all the main characters in the MCU ranked. And, just before we start I think I need to lay down some ground rules; Marvel haven't exactly had the best of luck with their villains.
Therefore, it is hard enough to remember the main villains, so this list will include no characters that are being teased for the future or minor villains; this applies for people like Baron Mordo in Doctor Strange. Other characters ruled out are characters that help villains like Bill Foster in Ant-Man and the Wasp or villains not in the film long enough, like Surtur in Ragnarok. And because, most of the MCU's best villains are now anti-heroes, anti-heroes are included in this list as they were once villains.
And, finally, this list is being release in 2018, that means no Captain Marvel and no Avengers, so they are not included. Those are the ground-rules and just in case you forgot and need to re-familiarise yourselves, here are all the main villains of each film of the MCU in a nice little picture for you.
As I alluded to at the start of the post I have made many other posts on the MCU. I have asked the very hard questions, made multiple reviews on each film, defended one of the 'lesser' films and have even hyped up one of their films. The only thing I think I have left to do is to make predictions (which I actually am good at) about Avengers 4
28] "ALDRICH KILLIAN" (PLAYED BY GUY PEARCE). [INTRODUCED IN IRON MAN 3 (2013)].
It was definitely harder to choose who should come in last place than it was to decide you should get the top spot. But. ultimately I went for Aldrich Killian in last place because he really did kinda ruin the movie. He ruined 'the Mandarin' plot with his flimsy attempt at it, he ruined whatever Rebecca's intended story line was and he is a character I can promise most people wouldn't be able to name again if paid. So, yeah Aldrich Killian has to be in last place.
……[forgettable/bad Marvel villain count: 1]
27] "IVAN VANKO / WHIPLASH" (PLAYED BY MICKEY ROURKE). [INTRODUCED IN IRON MAN 2 (2010)].
And, again – there are so many forgettable villains that it actually made the bottom half of this list quite hard. The reason I put Whiplash second to last is similar to the reason I put Aldrich Killian last, I think that they kinda ruined the film. And, it is evident for Whiplash when he has Justin Hammer alongside him. To the point where, I hoped Whiplash would just step aside and let Justin Hammer have all the glory and save the film.
……[forgettable/bad Marvel villain count: 2]
26] "EMIL BLONSKY / ABOMINATION" (PLAYED BY TIM ROTH). [INTRODUCED IN THE INCREDIBLE HULK (2008)].
'The Incredible Hulk' is one mighty (green) blur in my mind, and Abomination is more here because we have never heard from him or anything about him since. He definitely isn't as bad as who I have put in the place above him but, as I will explain it is completely biased. But to be fair, the flimsy attempt at a Marvel villain isn't exactly Tim Roth's fault, that entire film was forgotten and with it any attempt at future sequel hints… looking at you 'the Leader'.👀
……[forgettable/bad Marvel villain count: 3]
25] "MALEKITH THE ACCURSED" (PLAYED BY CHRISTOPHER ECCLESTON). [INTRODUCED IN THOR: THE DARK WORLD (2013)].
I want to explain why I have not put Malekith is last position especially considering is definitely one of the worst villains in one of the worst films of the franchise. Well, the first reason is because they don't exactly forget this film existed and it does have some relevancy as it contained an infinity stone and the second reason (and most important) is because he is English and I found so much happiness in the fact that Christopher Eccleston hated playing Malekith.
……[forgettable/bad Marvel villain count: 4]
24] "AYESHA" (PLAYED BY ELIZABETH DEBICKI). [INTRODUCED IN GUARDIANS OF THE GALAXY VOL. 2 (2017)]
I liked Guardians of the Galaxy Vol 2, but if I had to pinpoint the exact thing I didn't like so much I would say it was Ayesha's character. For me, she never added anything to the plot and even though I liked the idea of her chasing the Guardians throughout the entire film, I think having her stuck in her planet meant that we never really got to see much of her. All, we saw was her complaining and anger, I just don't felt like she did enough – but here's to GOTG Vol 3 right!
……and I hope she is a lot better when we see her again. [forgettable/bad Marvel villain count: 5]
23] "BARON VON STRUCKER" (PLAYED BY THOMAS KRETSCHMANN). [INTRODUCED IN CAPTAIN AMERICA: THE WINTER SOLDIER (2014)]
Who? He was revealed to be holding the Maximoff twins at the end of Captain America: The Winter Solider (no, they are not on this list, as you must be a main villain or star in two different films, something of which Baron did). And, whilst maybe I didn't expect much from him, I did want to see more than what we got from him in Avengers: Age Of Ultron. He wasn't bad, I did quite like his screen-time but he just had to fall in this position of the list.
……[forgettable/bad Marvel villain count: 6]
22] "ALEXANDER PIERCE" (PLAYED BY ROBERT REDFORD). [INTRODUCED IN CAPTAIN AMERICA: THE WINTER SOLDIER (2014)]
As, I am sure some of you long-term readers can remember – or as some newer readers will find out, I am not exactly the biggest fan of Captain America: The Winter Solider. That being said, I can understand why it is a good film, and I respect it. But, the human embodiment of Hydra never really make the cut and they really don't do anything. Alexander Pierce is a prime example of that, not really being a stand-out villain as the main villain for the film was Hydra.
……[forgettable/bad Marvel villain count: 7]
21] "JASPER SITWELL" (PLAYED BY MAXIMILIANO HERNÁNDEZ). [INTRODUCED IN THOR (2011)]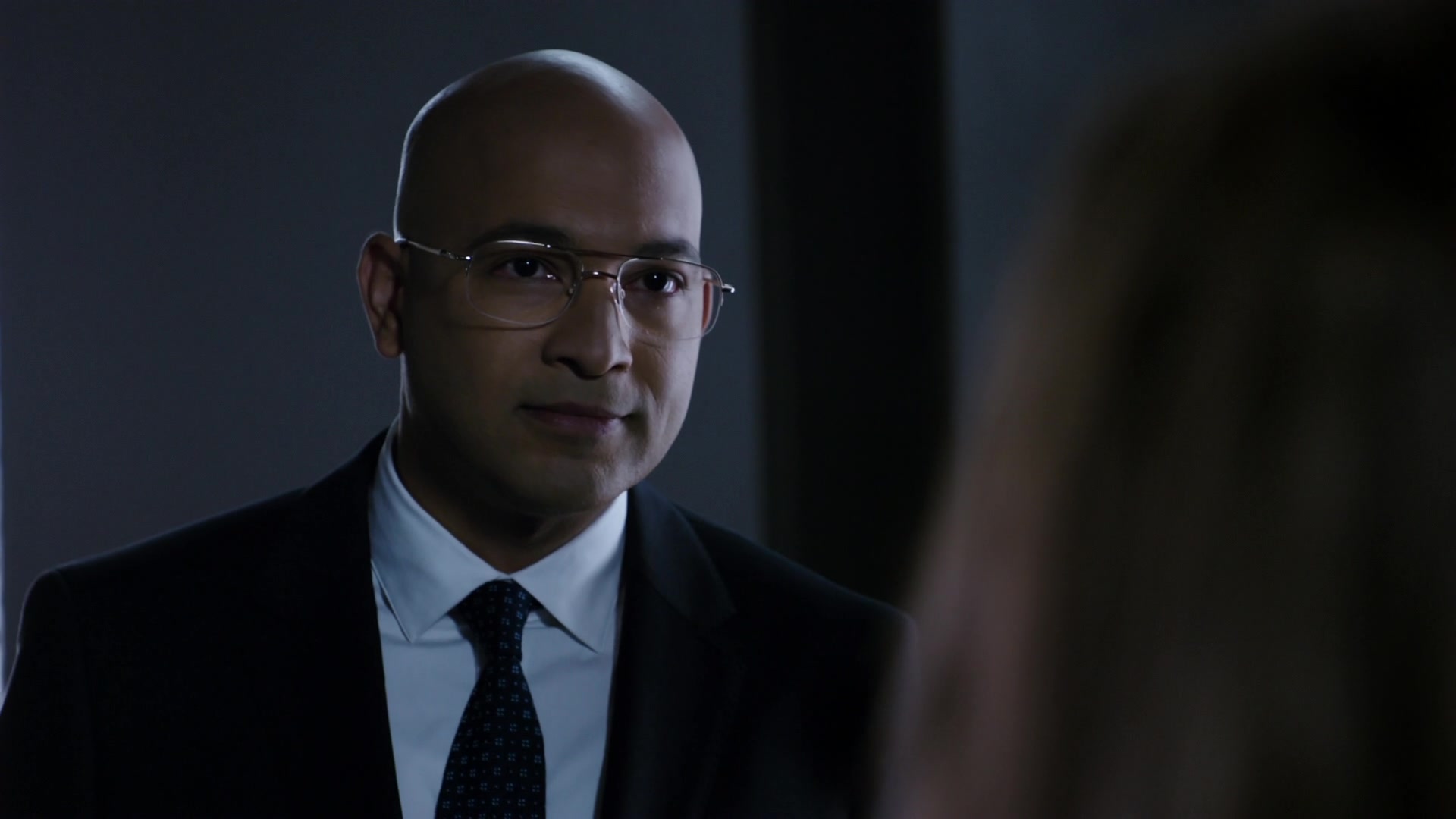 I, honestly only put Jasper on the list because of his name drop in The Winter Solider. But, I then realised he had an extended role in the Marvel Cinematic Universe, starring in four films and apparently one to come. But, Jasper deserves to be in the list, hundred percent down to his name drop, he created so much buzz in fans as they knew Dr Strange was out there.
20] "ARNIM ZOLA" (PLAYED BY TOBY JONES). [INTRODUCED IN CAPTAIN AMERICA: THE FIRST AVENGER (2011)]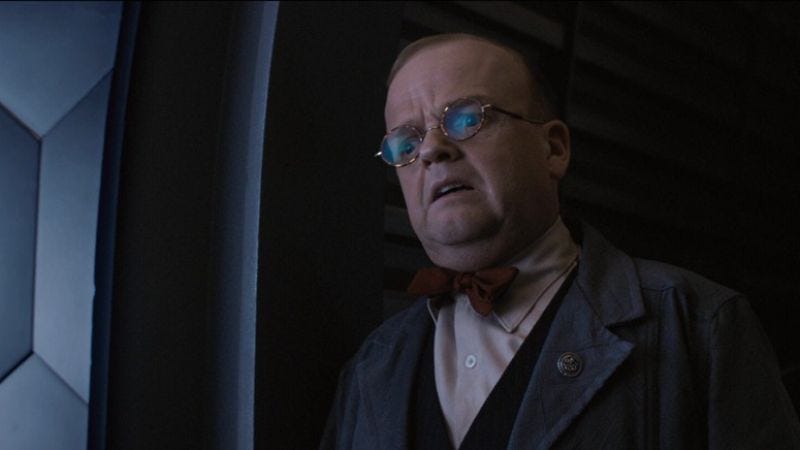 Zola was one of my favourite villains as a kid watching their cartoons, I'm not sure why I just really liked him. And, then to see that carried out in the live-action sequels was one of the highlights of Captain America: The Winter Soldier. And, I really liked Zola in the first Captain America but he just has never really had much of a role so I couldn't put him any higher even thought I wanted to. I think, we just needed to see more of him and I hope that it isn't too late for him to return for the next Ant-Man film.
19] "GHOST" (PLAYED BY HANNAH JOHN-KAMEN). [INTRODUCED IN ANT-MAN AND THE WASP (2018)]
To be honest, this isn't exactly fair for Ghost and for me to put her into the 21st position is me being very generous. And that is all because Ghost really hasn't a villain. The movie does no wonders for her at all, it isn't as if she was being un-reasonable and in the end they all touch heads and everyone's problems are solved.
……[forgettable/bad Marvel villain count: 8]
18] "KAECILIUS" (PLAYED BY MADS MIKKELSEN). [INTRODUCED IN DR. STRANGE (2016)]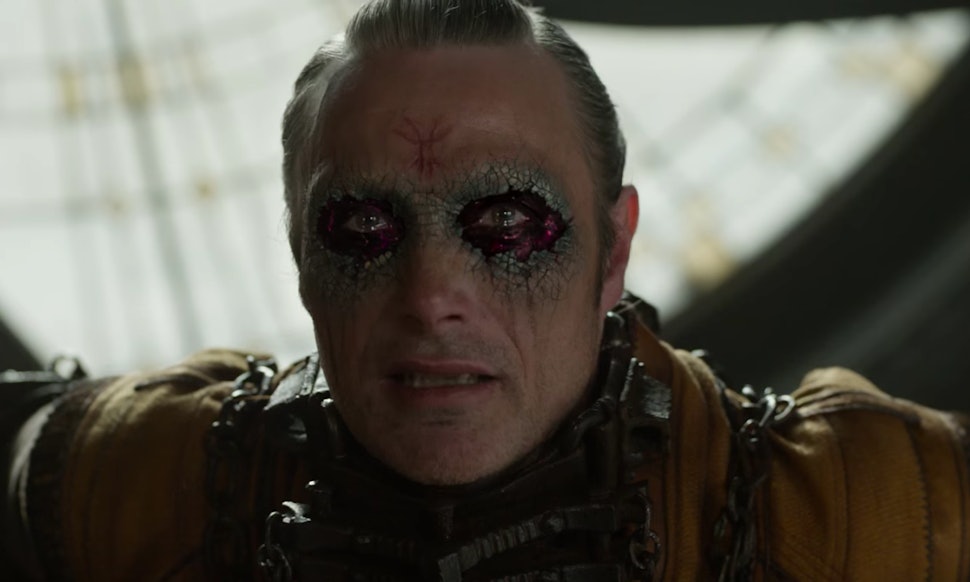 Kaecilius found himself in a very weird position in the film, he wasn't the main villain but he also had to large a part to have a secondary part. If you view him as the main villain of Dr. Strange then he definitely wasn't that great, just because he was never really a threat. He did have some great scenes, especially those with Dr Strange, but as soon as his plan was put into place, he sort of took a step back and became totally forgettable with Dormammu becoming the main nemesis. By, no means is he a bad villain, he was just forgettable .
……[forgettable/bad Marvel villain count: 9]
17] "DARREN CROSS / YELLOWJACKET" (PLAYED BY COREY STOLL). [INTRODUCED IN ANT-MAN]
Hundred percent being biased when it comes to this villain just because of how much I like Corey Stoll from House of Cards. And, to be fair, I also felt as though he wasn't bad, but because we have literally seen the same type of villain so many times in so many different films, he never resonated with us and the film could have done more to develop the relationship between him and Hank. So, I still do see a lot of potential and I hope he does come back for the third one.
……[forgettable/bad Marvel villain count: 10]
16] "DORMAMMU" (VOICED BY BENEDICT CUMBERBATCH). [INTRODUCED IN DR. STRANGE (2016)]
Ridiculous! (right?). You're probably thinking how the hell has a villain that was in the film for no more than fifteenth minutes made it to number sixteen in the list. Well, there are a few reasons for that; the reason he is quite high is because I really do hope that he re-appears in the (as of now) unconfirmed (but pretty much assured) sequel. And the other reason he is so high is because he delivered one of the best scenes in the entire MCU with the time-cycle.
15] "BROCK RUMLOW / CROSSBONES" (PLAYED BY FRANK GRILLO). [INTRODUCED IN CAPTAIN AMERICA: THE WINTER SOLDIER (2014)]
Again, one of my highlights from Captain America: Winter Soldier. I really liked Brock Rumlow as the Hydra agent and seeing him survive the ending and setting up his return got me so excited. I thought, if he was that amazing as a Hydra agent, just what until he had some cool gadgets. And then, when he does return it is so quick and so anti-climatic that I instantly lost respect for him. Hopefully, I will gain some of that lost respect after his next appearance and it could take him higher than eighteenth.
……but he's dead so we'll never see him again (right???)
14] "ULTRON" (VOICED BY JAMES SPADER). [INTRODUCED IN AVENGERS: AGE OF ULTRON (2015)]
Ultron was great in concept, he had a great voice actor in James Spader, he was cool looking, seemed to have a hatred that was similar to that of his comic-book counter-part. The trailers all made him out to be incredible. that Pinocchio singing still gives me the chills. But. his plan sucked. and his un-necessary humour was completely out-of-place for a character that was built up to be pure evil. All of this – basically – resulted in one things, his forgettable. If I had to pick one Marvel villain that was done dirtiest it would probably be Ultron as he is the biggest injustice of all characters (Hawkeye is great) and the biggest disappointment.
……[forgettable/bad Marvel villain count: 11]
13] "RONAN THE ACCURSER" (PLAYED BY LEE PACE). INTRODUCED IN GUARDIANS OF THE GALAXY (2014)]
Ronan wasn't exactly a bad villain, and I am genuinely looking forward to seeing him in the upcoming Captain Marvel film. But, maybe the reason I liked him was because I liked the film so much. From a character point of view there isn't much to him except the destruction of his enemies. And, every scene that involved him that was cool were more down to the characters around him than Ronan being incredible. Nevertheless. I still think when it comes to Marvel lower-tier villains he wasn't as bad.
……[forgettable/bad Marvel villain count: 12]
12] "THADDEUS ROSS" (PLAYED BY WILLIAM HURTJ). [INTRODUCED IN THE INCREDIBLE HULK (2008)].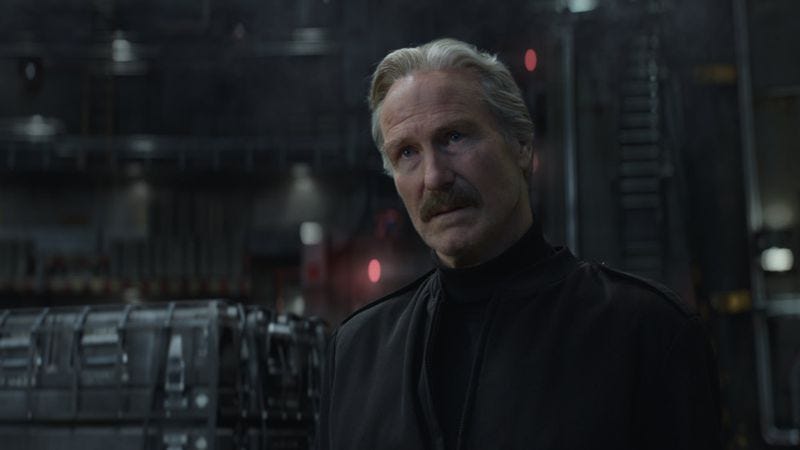 To be honest, I'm just more happy that they brought back a character from 'The Incredible Hulk' and never forgot about what they had set up with the post-credit scene than anything else. And, the sheer fact he returned to be a thawn in the Avengers' side makes him deserve a space in the list. I was kind of harsh to Abomination, so I am being nice to Thaddeus Ross.
11] "JOHANN SCHMIDT / RED SKULL" (PLAYED BY HUGO WEAVING / ROSS MARQUAND). [INTRODUCED IN CAPTAIN AMERICA: THE FIRST AVENGER (2011)]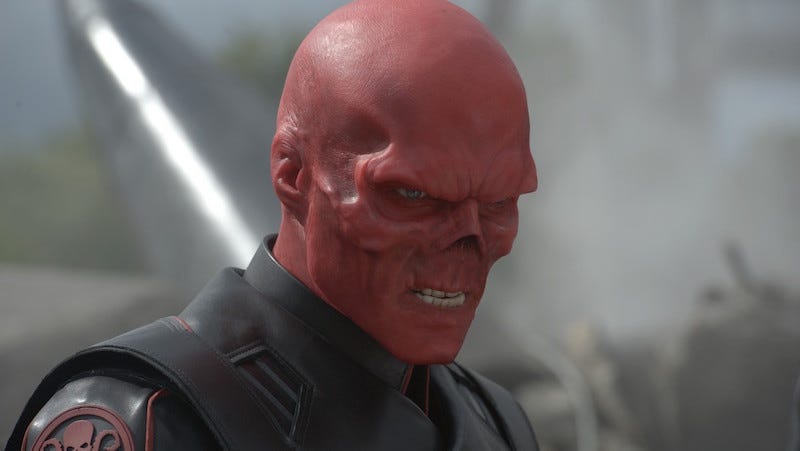 "Red Skull" comes in at number eleven mainly because of how Avengers: Infinity War managed to confirm a long-lasting fan theory that I and so many others really hoped would come true. He wasn't exactly used well in the first Captain America movie and I just hope, that now he is back in the universe they will use him because his return in the Avengers movie got me so excited and reminded me of how great a character Red Skull actually is.
10] "TREVOR SLATTERY" (PLAYED BY BEN KINGSLEY). [INTRODUCED IN IRON MAN 3 (2013)].
Before I start this explanation, I will one-hundred percent say that I will stand by this decision no matter who comes at me. As, I will explain in future posts – Iron Man 3 isn't bad, it just had to potential to be great and so many sub-plots weren't carried through. The biggest problem with that film is The Mandarin. Many people felt cheated that Ben Kingston turned out to be an actor playing the villain, I personally loved it, and it isn't his fault that the film ending up having a villain problem. He was funny, and scary when needed to be and it was a great twist. What I don't agree with is how there was the villain they went along with, and that is why he is in last place. I then loved how they corrected that mistake by having the real Mandarin pick him up in the Marvel One Shot: "All Hail The King".
9] "JUSTIN HAMMER" (PLAYED BY SAM ROCKWELL). [INTRODUCED IN IRON MAN 2 (2010)].
Continuing on from the Marvel One Shot: "All Hail The King", another great scene was the cameo by yours truly Justin Hammer. Honestly speaking, Sam Rockwell is the only saving element from Iron Man 2, he was perfect and he thrived of Robert Downey Jr. The scene where Tony Stark is attending some sort of court hearing and Justin Hammer is also partaking in insulting him was one of the best scenes in the entire film, and reminded you how great Iron Man was. I believe that he is definitely the most under-rated villain in the entire Marvel Cinematic Universe, and I hope that we get to see him again in the future, maybe in a future Ant-Man instalment.
8] "BUCKY BARNES / WINTER SOLDIER" (PLAYED BY SEBASTIAN STAN). [INTRODUCED IN CAPTAIN AMERICA: THE FIRST AVENGER (2011)]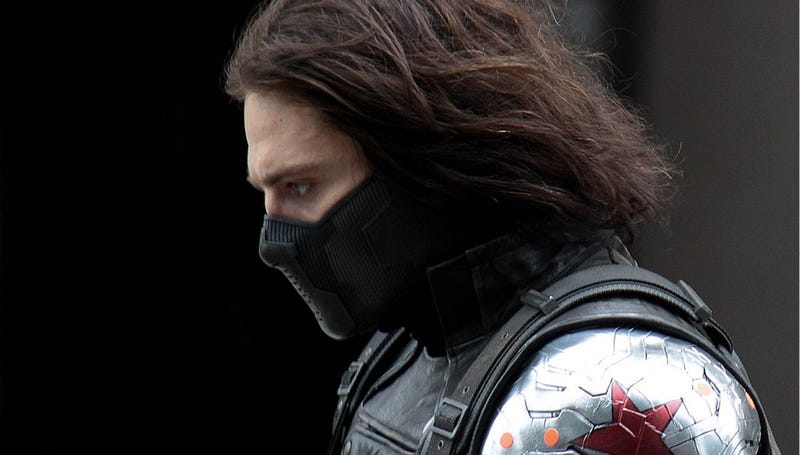 8] "ZEMO" (PLAYED BY DANIEL BRÜHL). [INTRODUCED IN CAPTAIN AMERICA: CIVIL WAR (2016)]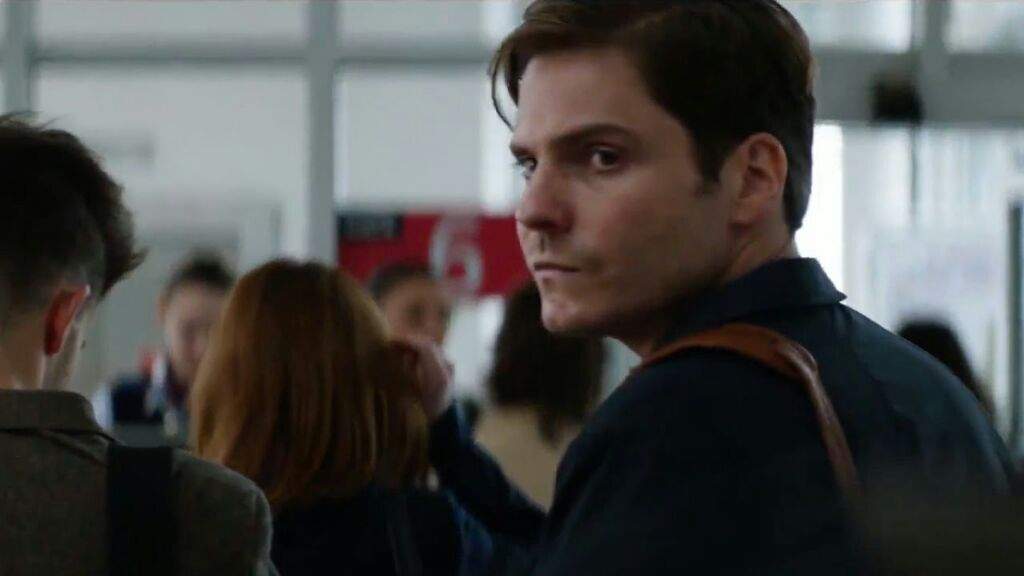 2016's Captain America: Civil War marked a change in Marvel's attitudes towards their villains; they started to get a lot better after this movie. Zemo is at number eight because although I really liked his character, his plan was just so silly, relying on so many things. I also really like Daniel Brühl as an actor, and his character was so different to all the other ones we had seen until then. He just wanted vengeance for his family, and I still think the scene with him in the snow with T'Challa is one of the best in the entire Marvel Cinematic Universe
7] "HELA" (PLAYED BY CATE BLANCHETT). [INTRODUCED IN THOR: RAGNAROK (2017)]
Hela was a great villain mainly because of how the film was able to put twists and turns in the movie I never saw coming. Like the fact, she is Thor's sister or when she sliced Thor's eye off, it made her memorable as she caused damage and actual repressions to Thor's character, which is something no other villain can boast on this list. My only reasoning for putting him lower is because we never really got to see enough of her. I really do hope she returns in some capacity in the Avengers sequel, maybe even as Death which is something I would love.
6] "OBADIAH STANE / IRON MONGER" (PLAYED BY JEFF BRIDGES). [INTRODUCED IN IRON MAN (2008)].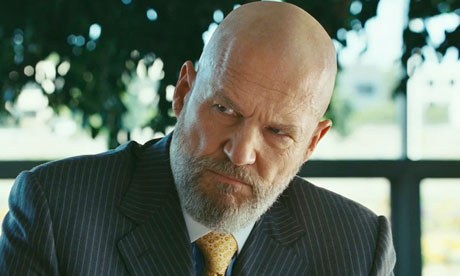 The first ever MCU villain, and Jeff Bridges character deserves to be high just because many of the villains that followed all followed his formula, Yellowjacket is a carbon copy of him. Because of this character, the Marvel Cinematic Universe was able to evolve and create so many other films. As to the reason why he isn't in the top five, it's just because as he was the first villain I don't think they were able to do anything bold with his character and his arc is pretty straight-forward and basic. Of course, saying that now is different to saying that ten years ago, but that is just a testament to what the Marvel Cinematic Universe has become.
5] "THE COLLECTOR" (PLAYED BY BENICIO DEL TORO). [INTRODUCED IN THOR: THE DARK WORLD (2013)]
These next two villains are placed in this list highly mainly down to my complete bias. The Collector isn't only one of my favourite villains, he is also one of my favourite characters in the entire Marvel Cinematic Universe. He was so great in Guardians of the Galaxy, and just looking into his collection gave away so many hints and Easter eggs. And, then I loved his death in Infinity War, he was just a really cool character that was interesting, intriguing and knowledgeable. After all, he did introduce us to all the infinity stones and he was played brilliantly by Benicio Del Toro. I one-hundred percent stand by his inclusion in this list and think fifth is the perfect place for him.
4] "ULYSSES KLAUE" (PLAYED BY ANDY SERKIS). [INTRODUCED IN AVENGERS: AGE OF ULTRON (2015)]
Andy Serkis is Andy Serkis, there isn't really much else to say about his talent if you don't already know. And, that is why when I heard he would be in Avengers: Age of Ultron I was so excited, but it never felt like we saw enough in that film. Until, Black Panther came out, and he was absolutely amazing from the short amount of screen time he had. The integration scene, (pictured above) was amazing, and the way he was able to be such a fun character (even in his death) was great. The only negative about him is that I really wish we could see more, but he is dead so I doubt we will and that is why he is in fourth and not any higher. I think, even Ryan Coogler said he wished he could use that character again in the future. Crazier things have happened though!
3] "THE VULTURE" (PLAYED BY MICHAEL KEATON). [INTRODUCED IN SPIDER-MAN: HOMECOMING (2017)]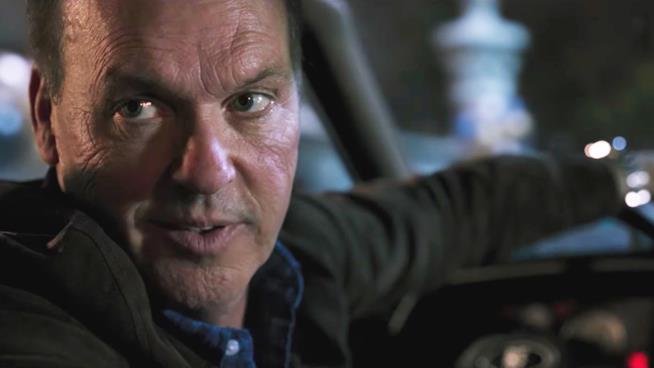 We are coming to the important ones now, the ones you have all scrolled down to read. I put The Vulture in third place, not because he is a better villain but more because he is a better character, with better character development than most above. He was caused by the events surrounding The Avengers, because of this we were able to relate to him as we can see why he is doing what he is doing. And Michael Keaton was absolutely amazing, being able to be fun and upbeat one moment and then terrifying the next, it worked perfect with Tom Holland's Spider-Man, and that is why I think The Vulture deserves third spot. If you don't agree, we must all admit the scene with the two of them in the car was amazing.
2] "ERIK KILLMONGER" (PLAYED BY MICHAEL B. JORDAN). [INTRODUCED IN BLACK PANTHER (2018)]
Killmonger was amazing, he was the first villain that absolutely smashed it out of the park. To the point where, I sort of sided with him, I understood his reasoning, I felt his pain and suffering, especially when he went to the Astral Plane and was just a little boy all alone. And I completely understood his character, something no-other villain had done at the time. He is one of the best villains in the MCU, the story he created, and the dynamic he had between T'Challa was amazing. All resulting in (again), one of the best scenes in the entire MCU, his death. As he watched the sunset and finally saw what his father had loved. His arc was brilliant, and honestly fair play to Marvel, because he was the first villain I saw that I went wow!
1] "LOKI" (PLAYED BY TOM HIDDLESTON). [INTRODUCED IN THOR (2011)]
A real hard choice. But we mustn't forget what Loki did for the MCU, he held it down when no-one else would. And carried the franchise for a while, literally carrying Thor 2. So, got to give him credit. The only problem, and the reason this is striked out is because he has spent more time as a hero than as a villain recently and his death in Infinity War confirmed this. So, I have given him credit, but had to remove him from the list. If he was considered a villain, I would put him first above the current holder of that position because he carried the franchise for the villains for such a long time and has such a following that allowed Thanos to come out and be so cool.
1] "THANOS" (PLAYED BY JOSH BROLIN). [INTRODUCED IN THE AVENGERS (2012)]
Hands down the best villain the Marvel Cinematic Universe has had. He actually did something, he won. Even if he won't stay victorious, he won and turned half the universe into dust. (I read something that said, why didn't he just double all the resources that way he didn't have to kill anybody). He was so brilliantly played and written to the point where I kinda wanted Thanos to win. (cue the *ThanoDidNothingWrong* party), and Avengers: Infinity War is absolutely Thanos' film and he owns it. He has to be the best villain the MCU has seen. I mean he KILLED HIS OWN DAUGHTER WITH TEARS IN HIS EYES!! Of course that can all change with a bad arc in the fourth Avengers, but right now he is the best Marvel Cinematic Universe villain.
AZ