So here we are; before we start let me get something clear, yes, I'm still watching OK! I don't how long for because I really can't be bothered for the weak season 9 we are about to get where Rick doesn't really do anything, and we are just supposed to move on from the Saviours and it will probably be more of a dragged on season. Anyway! With the finale to the "All Out War" around the corner, I thought I would make some predictions because I am pretty good at these if I may say so myself! Here is my review for Season 8A, my predictions for Season 7A and Season 7B.
It seems that Walking Dead either go really bold or just do enough to suprise you but yet not have much of an impact. I am honestly not sure how this season finale will go, but I think that they need to make bold moves so that the fans get some pay off otherwise the last two years of filler and build-up will be rendered useless. Because of this big assumption, I need some easy points like:
1] CARL WILL RETURN
This is all but confirmed, but I am pretty sure that we will be seeing Carl one way or another, whether it be him as a child or a revisit of the "Old Man Rick" arc/ dream sequence that was set out at the start.  I only put this in because I really don't know what to predict from this show anymore as it seems when I think it is going to be bold and actually do something, it just kills of Sasha, someone we all knew was leaving anyway. And, then when it seems that all is lost and they won't do anything, the last scene of the mid season finale is them killing of the heir to the show!
2] MORGAN WILL LEAVE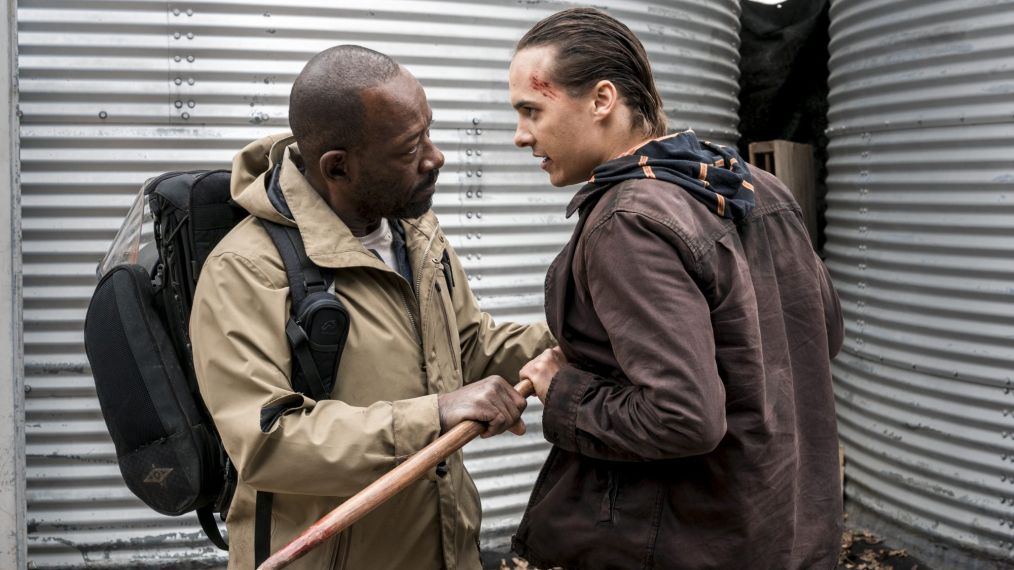 At the end of the episode Morgan will come to the realisation that there is nothing left for him with the group, not that he won't miss them but he needs a new challenge – he needs to be on his own again and figure his life out. Whether it will be this episode where he decides he will leave or next season I am not sure, but what I do think will happen is Morgan will change and go back to "All life is precious", hopefully this will align with a major character dying and Morgan realising that he doesn't want anyone else he knows to die.
3] MAGGIE WILL CREATE THE UTOPIA CARL ENVISIONED *IF SHE SIGNS THE NEW DEAL*
The end of the season will be the group taking on the Saviours, and it will be the same as the end of the third season, where the group becomes a refuge centre for people who need to be saved. At the forefront will be Maggie (is she signs a new deal, which I don't know if is likely), and Jesus will be her right hand man. Where this leaves Rick, I think is very interesting.
4] THE PEOPLE FROM OCEANSIDE WILL SAVE THE DAY WITH AARON / TEASE OF WHAT IS TOO COME WITH JADIS.
Surely what Aaron has been doing for the last couple of weeks has to have meant something, I envision Rick being surrounded and it seems like all is lost, and then these people pop up and save the day, just like it was in the Season 7 finale.
5] NEGAN WILL….
Die. Even though I don't want him too, and I think he should live, it just seems like in order for the show to fully progress, and for the show to get rid of this bad odour, Negan needs to dissapear. Unfortunately, they have given a great character a really bad arc and he will forever be remembered for it even though he has been the best thing. I think his scene with Michonne where he insists everyone has to die is fantastic. What I would like to see though, is Negan spare Rick's life almost a reverse from the comics.
6] MICHONNE…..
I mean she hasn't really done anything for the last season and a half, so I expect something to happen with her, whether that will be her losing someone close or her losing her hand or something that will give her character some depth in the future.
7] DWIGHT
If my previous prediction about Negan dying is correct, because Rick and Negan come to the conclusion that they cannot co-exist. I think the pay-off from the comics will be shown through Daryl and Dwight
8] BULLETS
Something is funny with the bullets, whether that is Eugene's master plan or by somehow blind Gabriel has managed to mess with the bullets
9] NOBODY OF ANY SIGNIFICANCE WILL DIE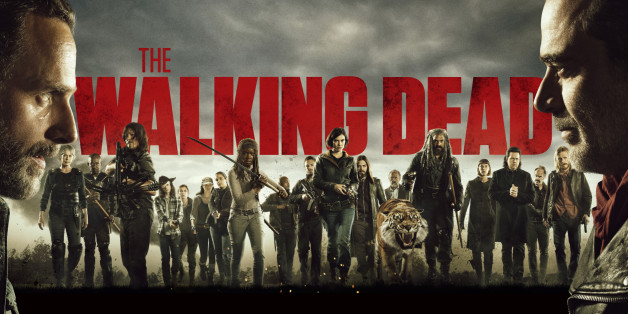 What I mean by significance is one of the original characters, maybe Negan will die but that is expected, or maybe the King will die alongside Jerry but the King has hardly had any build-up in a while. Whilst I don't blame the producers for this, I blame you – the fans! They actually make a significance death in Glenn and people just complained, and stopped watching, the show killed off Carl and people stopped watching. So Daryl, Rick and Carol are already untouchable going into this,
AZ