2017 has come and gone, sure there is are still two weeks left, but everyone is turning their attentions to next year – making their predictions on films they thing are going to succeed. My predictions will be coming soon, but I thought it would be best to go back over the predictions I made last year for 2017. Just in case you didn't know, I made three prediction lists for 2017, 1] "Films that you need to watch in 2017", 2] "Films that might fail" and 3] "Why are they making these films next year?".
I am very good at predicting things (not to blow my own horn), but I pretty much get everything right. So, here are my reaction to the predictions I made last year – to see if I was right or wrong.
First up are my predictions on the films, are the films I said you should watch in 2017, these were:
BEAUTY AND THE BEAST
DESPICABLE ME 3
I mean, I know I went for really obvious choices, and when I re-do them this year I will try to go for more risky ones. Bur, as assumed all have done fairly well – I did mess up one or two like Transformers and Despicable Me 3, but I thought although they may not be the best films they would make the most money. But it turns out they made the least amount of money out of the franchise. And didn't include IT and some other films, but nevertheless I did make some good prediction. Also, I have been really slacking at the moment. To think I have only reviewed five of these films
Now onto the interesting ones….
Second are up are my predictions for the films I thought might not have the easiest of times in 2017:
KONG: SKULL ISLAND
POWER RANGERS
WORLD WAR Z 2
THE DARK TOWER
ALIEN CONVERT
BLADE RUNNER 2049
These predictions are my pride and joy, the only thing that would've have made this list perfect would've been if I included Baywatch. If I included that, this would've been the best prediction list I have ever done. If you read my full post, every single explanation I give turns out to be true. Kong: Skull Island made money but can no way be considered a box office smash like Godzilla was deemed, and their has to be a few questions about their planned franchise. Power Rangers, The Mummy, The Dark Tower, Alien and Blade Runner all flopped. Jumanji has yet to release any information and World War Z 2 (like I guessed!) wasn't even released. The only one I messed up was Kingsman 2, which did succeed and is getting a third movie, I thought it wouldn't do as well because at that time I didn't even see any marketing for it but I guess I was wrong. But, nevertheless, I am just too good at this.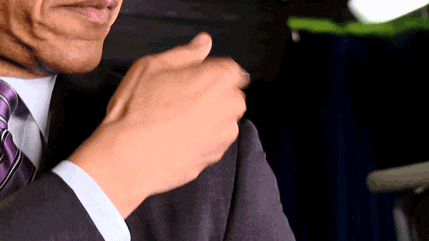 SMURFS – LOST VILLAGE
THE EMOJI MOVIE
KING ARTHUR : LEGEND OF THE SWORD
FRIDAY THE 13TH
First off, once again, the predictions I made were all pretty much correct. The only one I got wrong was The Emoji Movie, I had faith in humanity – OK. I thought the film wouldn't be bad – and I haven't watched it to know (OK?), I thought that it would flop because it is a movie about emojis. I mean c'mon, how the hell was I supposed to do the new generation will watch anything so long it is a cartoon. Whilst it wasn't a wild success, it did make money and definitely can't be considered a flop. But, I am proud of my other guesses, if you read the post, you will see I knew exactly why King Arthur will flop. STOP GIVING FILMS TO GUY RITCHIE (please God, let Jon Faverau have some input into Aladdin)
I know it is a bit ridiculous but thought it would be fun too see what I was thinking last year. Stay tuned for my predictions for next year. Thanks
AZ