*** The funny thing is, is that I had no idea Disney was going to buy FOX when I originally started to write this (about a month ago). My original idea was to talk about how 2018 is a vital year for FOX when it comes to their X-Men universe. But considering Disney brought it, I am also going to through some of that in as well ***
2018 will will bring us a year jam packed with comic book films, Avengers Infinity War, Deadpool 2 and X-Men: Dark Phoenix to name a few. And although in a year where the hype of Infinity War is so big, the MCU will not be the most interesting franchise. That is because the X-Men franchise will be going into a huge year for it's ensemble movies, it's solo movies and even a new project. If all three films are released to the same response as Apocalypse, in both the critical and financial response then it is pretty much game over for the franchise.
2018 will bring us X-Men: New Mutants, Deadpool 2 and X-Men: Dark Phoenix – one new project, a sequel to a standalone film and a hope at a mini reboot for the main series. And here is why each film will be so important, and how 2018 will make or break the X-Men universe and [now] might impact who and what we see in the MCU
LET'S TALK ABOUT DISNEY FIRST, AS IT'S MORE RELEVANT.
Like I said at the beginning, I started writing this post a while ago and had this idea. I aimed to release it on Friday, but then Disney was going to buy Fox. So, this has to be top of the agenda, right!? I mean, X-Men in the MCU, it is a given. But, for some reason I don't think it is that easy, all anyone is saying is how they are going to join up but it isn't straight forward, 2018 is still a pivotal year for the X-Men franchise, and if it turns out there are no more legs in the ol' timer, Disney may take a new approach. Plus, add in Hugh Jackman's retirement, Jennifer Lawrence and the gang's reluctance to come back for another franchise movie and you have a very uncertain X-Men franchise. With the Fantastic 4 franchise, it is simple, a new series, new actors, new story, new franchise. But, without Wolverine and the original X-Men where can the franchise go now. Furthermore, does the MCU even want to be involved with X-Men, it is sorted for Phase 3 – and it must have some plans for Phase 4, and if the X-Men are involved in it then it means they would already have these established characters in a post-Avengers world. And, then if they were to reboot the X-Men franchise, what is the point. No Avengers will be there, (no RDJ, no Chris Evans), so in essence they would've rebooted the Avengers franchise as well. Of course they could have parallel timelines but I think this will get to confusing. I mean after all, they cut Loki in Avengers 2 because the
THE NEW MUTANTS
That being said, 2018 sees the X-Men franchise take a new step. A new idea, directed by Josh Boone and starring Maisie Williams, set to be released in April. Dubbed a horror, it is probably the most fascinating X-Men films to be released in 2018. It is pushing the boundaries of it's appeal, if NM succeeds, there are no limits to what could be next. Logan pushed the limits and so to is this. Plus it looks so cool, I mean just look at the poster. That being said, the risks are huge with this film, with no-one major attached, a new idea and not even the X-Men brand shown. This film won't make or break the franchise but will definitely have a say in which direction they take. If it succeeds, there can be more new ideas, like X-Force. But if it doesn't, I don't know where they can go from there.
DEADPOOL 2
This is probably expected to be X-Men's heavy hitter at the box office, but I'm not so convinced. The first film revolutionised the way the film's chose their release dates, with February becoming a strong month if the right film is there. But, they have decided to give Deadpool a June release date, slap in the middle of the hectic box office. Nevertheless, it will still make money, but the marketing best be spot on if it want's to make as much as the first. Also, maybe the novelty of Deadpool has worn off, with New Mutants taking such a different tone and Logan doing the same, what can Deadpool offer that is new? Nevertheless, I can't wait for it, and I expect it to make money, and at least warrant a threequel.
X-MEN: DARK PHOENIX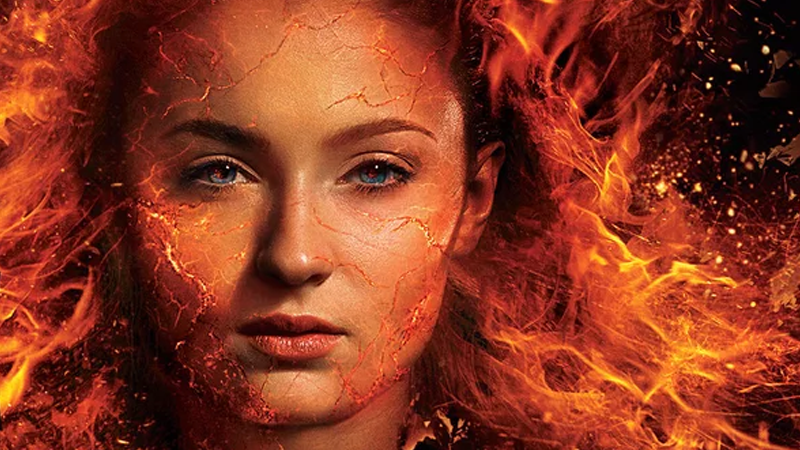 And here lay the most important entry to the X-Men as a franchise. After Apocalypse's mixed financial reception, Dark Phoenix has to hit it out of the park, otherwise there can not be anymore movies in the main timeline. The way the franchise is set out, there are X-Men movies and then the spin-offs (like Logan, Deadpool). But, if this flops, then it shows there isn't an appetite for another X-Men movie, meaning the story of the younger mutants may not be of interest to anyone anymore, and the franchise as a whole is stuck in limbo, where it can only release spin-offs. It is also funny that, the only film that the franchise is relying on, ironically killed the main timeline in Brett Radner's X3.
FUTURE OF THE X-MEN
What the hell is happening with Gambit? Do we have to leak footage again, but I fully expect if New Mutants does well, a Gambit film will come rolling in. There will be more spin-offs, like a solo for X23.
And of course Disney's role in all these (I already touched on this earlier), I think both parties are going to see what 2018 is going to do for them, if they flop, it might be time to restart the X-Men. If it happens to rejuvenate itself, then the MCU will find some way to incorporate it after Phase 3
Whatever happens. 2018 will prove vital to X-Men's future, and even if they go out, all I can do is hope they did it with a bang.
AZ